Febrile neutropenia poses complex clinical and economic challenges
Neutropenia can result in a reduced dose, delay, or discontinuation of chemotherapy1
Every year in the United States, it is estimated that more than
60,000 patients
with cancer are hospitalized for neutropenia2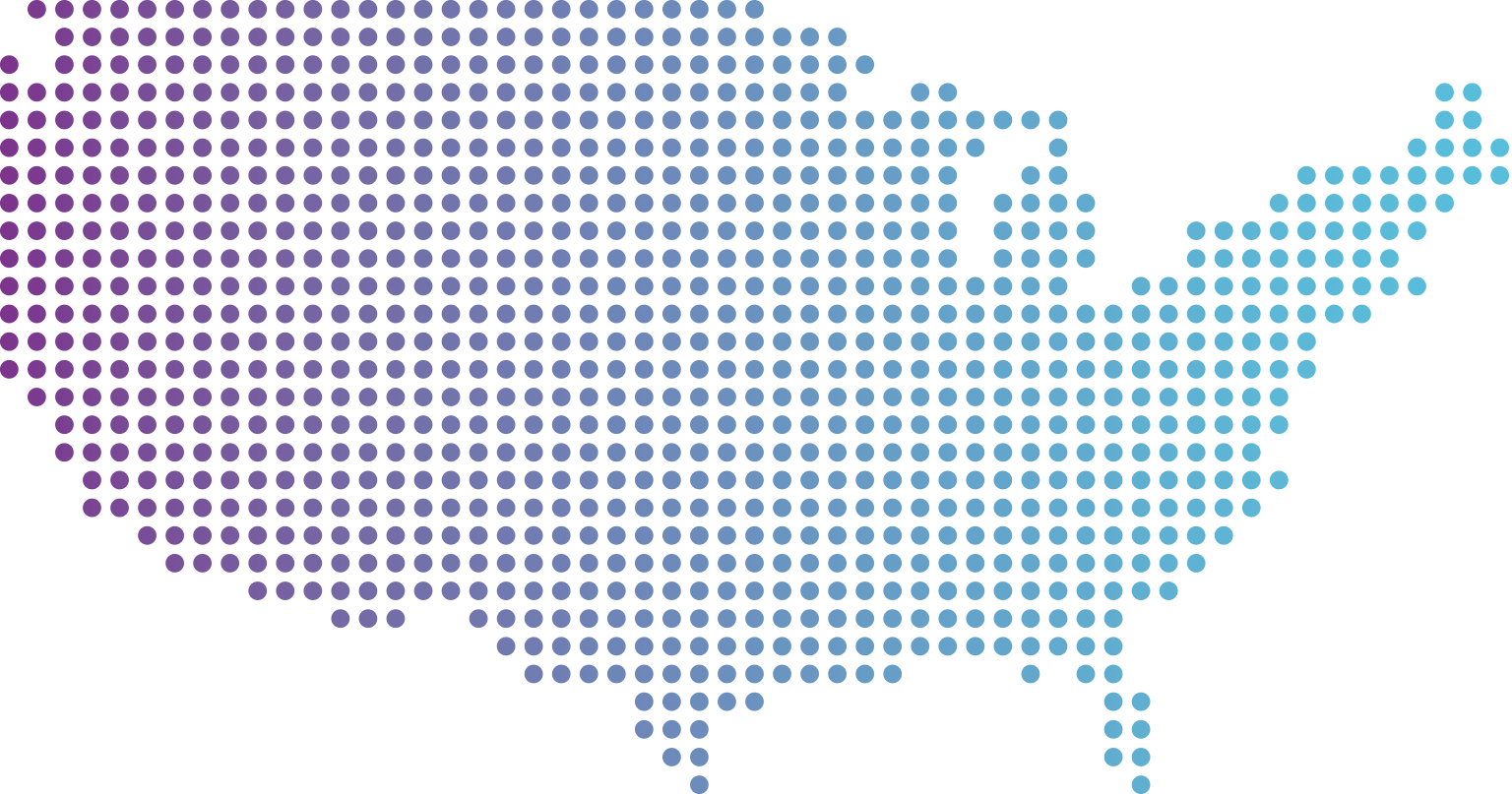 Every year in the United States, it is estimated that more than
60,000 patients
with cancer are hospitalized for neutropenia2

$24,770
is the mean cost of hospitalization stay for adults (with an average stay of 9.6 days)2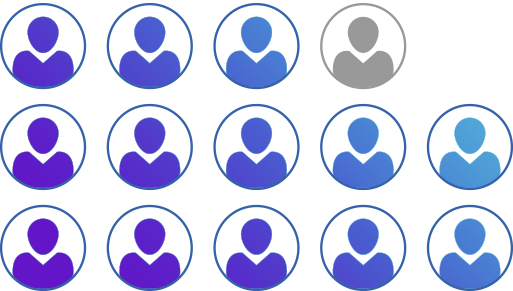 ~1 in 14 patients*
will die from febrile neutropenia2
Patients undergoing chemotherapy who develop neutropenia face significant medical costs1
*
Patients hospitalized for febrile neutropenia.
Use of a long-acting G-CSF biosimilar may offset the increased costs of hospitalization3-5
The introduction of more long-acting G-CSF biosimilars may drive down treatment costs, thereby potentially increasing availability and access for patients3-7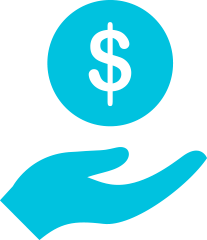 Congressional Budget Office estimates show the sales-weighted market average discount on biosimilars is 20% to 25%, relative to reference products7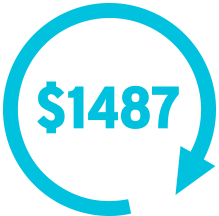 Cost savings from converting to biosimilar pegfilgrastim could be as high as $1487 per patient (at a 35% discount) per chemotherapy cycle8
"An FDA-approved biosimilar is an appropriate substitute for filgrastim and pegfilgrastim ..."
—NCCN Clinical Practice Guidelines in Oncology (NCCN Guidelines®)9
National Comprehensive Cancer Network® (NCCN®) makes no warranties of any kind whatsoever regarding their content, use or application and disclaims any responsibility for their application or use in any way.
Primary prophylaxis with a G-CSF can reduce the incidence of febrile neutropenia3,10
Patients with cancer who received primary prophylaxis with a G-CSF were less likely to develop infection as manifested by febrile neutropenia10
Numerous biosimilar options present difficult choices for decision-makers
Navigating the needs of various decision-makers can make selecting the right G-CSF biosimilar for patients a complex process4,6
Selecting the right biosimilar depends on product quality, access and reimbursement, supply reliability, service support solutions, and manufacturing capabilities4,6,11
G-CSF, granulocyte colony-stimulating factor.
References:
Crawford J, Dale DC, Lyman GH. Chemotherapy-induced neutropenia. Cancer. 2004;100(2):228-237. doi:10.1002/cncr.11882
Tai E, Guy GP Jr, Dunbar A, Richardson LC. Cost of cancer-related neutropenia or fever hospitalizations, United States, 2012. J Oncol Pract. 2017;13(6):e552-e561. doi:10.1200/JOP.2016.019588
Aapro M, Boccia R, Leonard R, et al. Refining the role of pegfilgrastim (a long-acting G-CSF) for prevention of chemotherapy-induced febrile neutropenia: consensus guidance recommendations. Support Care Cancer. 2017;25:3295-3304. doi: 10.1007/s00520-017-3842-1
Cazap E, Jacobs I, McBride A, Popovian R, Sikora K. Global acceptance of biosimilars: importance of regulatory consistency, education, and trust. Oncologist. 2018;23(10):1188-1198. doi:10.1634/theoncologist.2017-0671
Naeim A, Henk HJ, Becker L, et al. Pegfilgrastim prophylaxis is associated with a lower risk of hospitalization of cancer patients than filgrastim prophylaxis: a retrospective United States claims analysis of granulocyte colony-stimulating factors (G-CSF). BMC Cancer. 2013;13(1):11. doi:10.1186/1471-2407-13-11
Tinsley SM, Grande C, Olson K, Plato L, Jacobs l. Potential of biosimilars to increase access to biologics: considerations for advanced practice providers in oncology. J Adv Pract Oncol. 2018;9(7):699-716. doi: 10.6004/jadpro.2018.9.7.2
Patel KB, Arantes LH Jr, Tang WY, Fung S. The role of biosimilars in value-based oncology care. Cancer Manag Res. 2018;10:4591-4602. doi:10.2147/CMAR.S164201
McBride A, Wang W, Campbell K, Balu S, MacDonald K, Abraham I. Economic modeling for the US of the cost-efficiency and associated expanded treatment access of conversion to biosimilar pegfilgrastim-bmez from reference pegfilgrastim. J Med Econ. 2020;23(8):856-863. doi:10.1080/13696998.2020.1760284
Referenced with permission from the NCCN Clinical Practice Guidelines in Oncology (NCCN Guidelines®) for Hematopoietic Growth Factors V.1 2022. © National Comprehensive Cancer Network, Inc. 2021. All rights reserved. Accessed October 10, 2022. To view the most recent and complete version of the guideline, go online to NCCN.org.
Herschman D, Hurley D, Wong M, Morrison VA, Malin JL. Impact of primary prophylaxis on febrile neutropenia within community practices in the US. J Med Econ. 2009;12(3):203-210. doi: 10.3111/13696990903238603
Khraishi M, Stead D, Lukas M, Scotte F, Schmid H. Biosimilars: a multidisciplinary perspective. Clin Ther. 2016;38(5):1238-1249. doi:10.1016/j.clinthera.2016.02.023