STIMUFEND® (pegfilgrastim-fpgk) syringe: Designed for ease of use and safe delivery1
Convenient dosing, administration, and storage of STIMUFEND1
Provides the convenience of only 1 injection per chemotherapy cycle

Do not administer STIMUFEND between 14 days before and 24 hours after administration of cytotoxic chemotherapy

6 mg/0.6 mL solution for subcutaneous injection via a single-dose, pre-filled syringe
Can be stored at room temperature, 68°F to 77°F (20°C to 25°C), for up to 72 hours*
Long shelf life of 36 months
*STIMUFEND must be refrigerated. STIMUFEND that is left at room temperature for more than 72 hours must be discarded.
Features of the STIMUFEND pre-filled syringe1
Pre-filled syringe with a 27-gauge needle
Fully passive safety device
Automatic activation needle guard
Designed for home and clinical use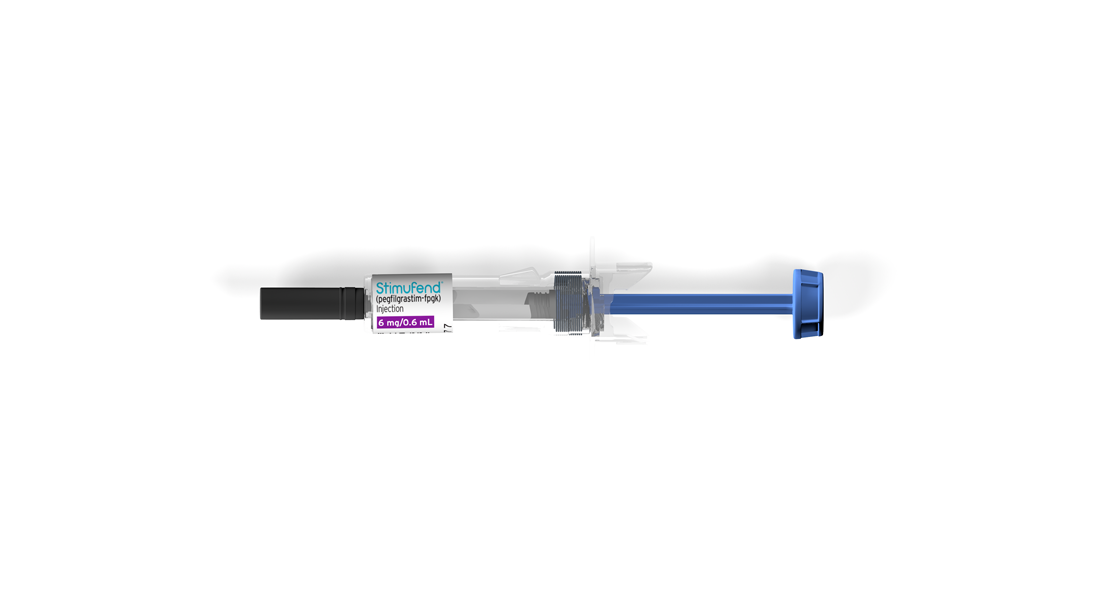 For illustration purpose only
The needle cap contains dry natural rubber (derived from latex).